For instructions on installing the Dart or Flutter extensions, go here.
v2.26.1 2019-05-01
#1651: When multiple pubspecs change at once (for example during a git branch change), a prompt will be shown offering to fetch packages (sequentially).
#1659: pub get will no longer fire multiple times concurrently during creation of projects with Dart: New Project and Flutter: New Project.
#1666: Projects created with Flutter: New Project will once again show the device selector in the status bar without having to reload the folder after initial creation.
v2.26.0 2019-04-26
Auto-Importing from Code Completion
#1060: Code completion now lists symbols that are not yet imported and will auto-import the required library when selected.
Items will show "Auto import from xyz" in their details when this will occur.

The import will be added once the selected item is committed. This also works for part files, where the import will be added to the relevant parent file.

This feature requires v2.2.1 of the Dart SDK and can be disabled with the dart.autoImportCompletions setting.
Improved Dependencies Tree
The dependencies tree has been updated and improved. It's now (#1591) be available for workspaces that have multiple projects (either in sub-folders, or as part of a multi-root workspace), (#1622) sorts folders above files and (#1621) no longer shows projects in their own dependencies list.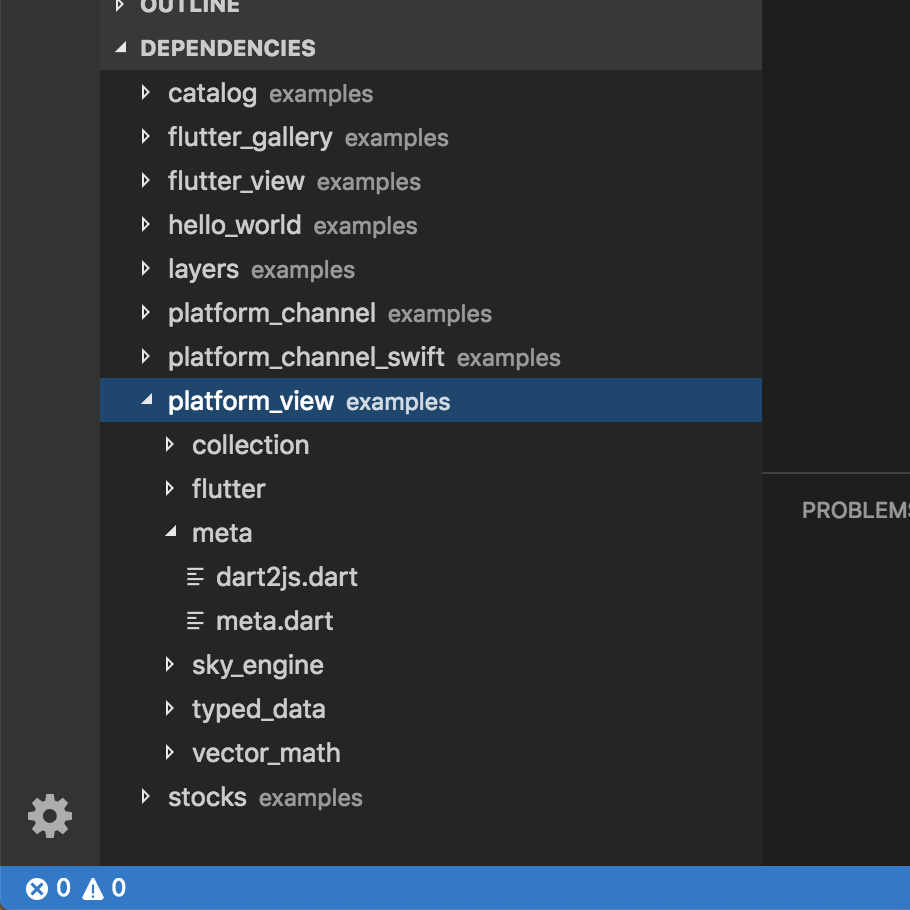 Flutter Changes
Debugger Changes
#1566: Adding breakpoints in SDK files while debugging will no longer throw errors.
#1540: The Hot Reload button on the debug toolbar (and Touch Bar) is now placed next to the Restart button.
Editor Changes
Other Changes
Upstream Issues
Some feature requests and fixes require new features and fixes in upstream projects like VS Code and LSP which use counts of 👍s on those issues to help gauge demand. The Dart-Code website now lists some of the most significant upstream issues with a description of the feature/fix they would enable. Please consider reviewing this list and adding your 👍 to any GitHub issues relevant to features you'd like to see!